Structured cabling also called backbone cabling, is the system of cables, wires, and other hardware that are connected to the infrastructure of your enterprise communication systems which includes phones, CCTV cameras, computers, laptops, biometric attendance systems, servers, and data centers.
Although all the business technology has gone wireless in recent years, structured cabling systems are still important to your IT infrastructure as it is the basis for all communication at your organization.
The Benefits of Network Cabling
1. Well Adaptable
Since structured cabling systems package wires neatly in a way that's easy to manage, there's never an issue when adding new machines or technology to your IT office environment.
Further, if you plan to enhance your business and you want to add any new hardware, it can be done without interrupting daily operations. It can also make office relocations go much smoother.
2. Less Or No Network Downtime
Unorganized cabling systems with tangled wires often cause connectivity issues, which can result in network downtime and decreased production. Well-planned cabling will keep your network system running properly.
3. Frequently Solves All Problems
Regardless of how well-organized your cabling is, issues may still occur. It's the nature of technology hardware to malfunction from time to time.
However, a structured cabling system makes it less time-consuming to isolate the problem and solve it.
4. Pleasant Planning
Imagine a client coming to your office for business meetings and sees the office infrastructure, where he sees all mess of wires of every electronic device in your office. It leaves a negative impact on your professional way of workout and doesn't look good.
Pre-planned network cabling assures that all the cables are bundled in a proper neat way and plugged into their respective machines so as guests and visitors see no mess.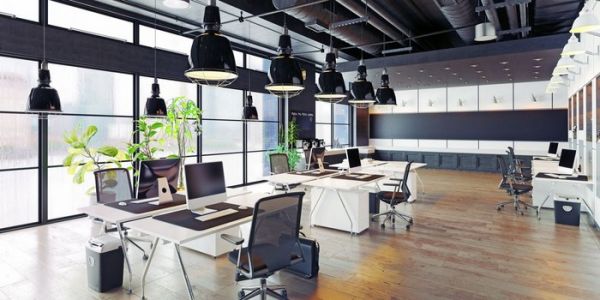 5. Safety
Safety comes first before work and you take care of all your employers. The messy cabling systems in your office are downright unsafe. Thus, with unorganized cables, there's a higher chance of:
Fires

Electrical shocks

Circuit Faults

Trips and falls
6. Better ROI
Due to the favorable design of a structured network cabling system, there's less maintenance and replacement involved. the organization will also save money on wiring and cables in the long-run.
7. Works with the Internet of Things
The Internet of Things (IoT) refers to the connection of any device. IoT-enabled devices are becoming more and more common in the workplace.
Structured cabling can be combined with the IoT to achieve benefits like the following:
Automation of key business operations

Energy management

Cybersecurity
A professionally well defined & designed structured cabling system is very important for the success of your company's business IT environment.