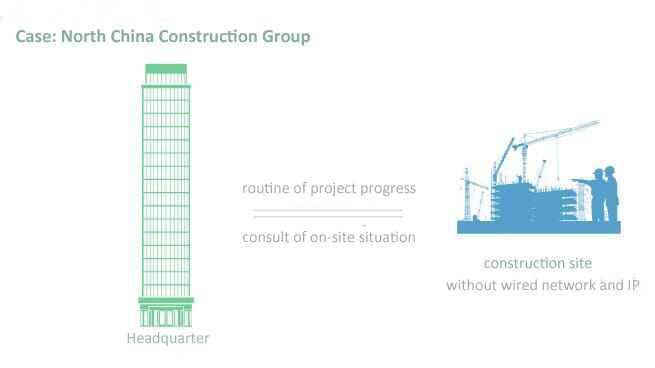 Communication challenges
Due to the onerousness and complexity of construction projects, North China Construction Group requested the on-site construction supervisor and the engineers to report to the head office on the project progress every week.
When an unexpected situation arises during the project, it is very difficult to report back clearly to the specialists at the head office immediately, and usually, specialists have to be brought in on-site to assess and solve the problems.
Construction site conditions were austere, with no wired networks or landlines, and lacked the necessary conditions required for video conferencing.