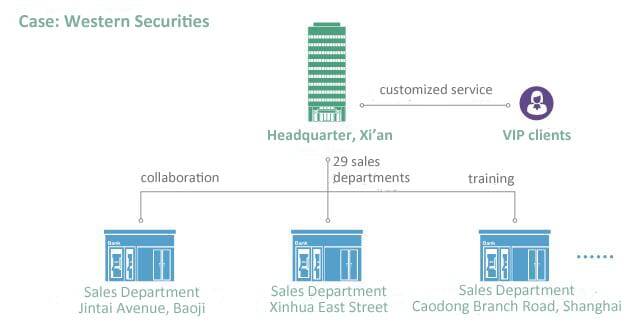 Communication challenges
The futures business is highly professional and concerns large sums of money, so the head office required confirming the status of the business with the sales department at least once a week. In the past, phone calls were used to implement this communication. Although it ensured frequent communication, only voice could be heard during the meetings, and it was very difficult to communicate and talk about complicated futures transactions.
When China officially issues new related economic policies, the staff need to be retrained at once. However, Western Securities has 29 sales departments, and training from one department to another greatly restricts efficiency and effect.
Western Securities hoped to provide remote video service to further improve customer experience for VIP clients.